July 23-27th – Beltring, UK
I was very fortunate to have met Maurice Howard. I was standing near this Bren Carrier waiting for the presentation with Vera Lynn and over heard a conversation next to me. It turns out Maurice drove a Carrier across North Africa during that campaign. I struck up a conversation with him that was fascinating. We discussed the finer points of carrier driving and its nuances. He told me he had not seen a carrier in 40 years until this one.
Vera Lynn is a very famous USO singer from WWII and Maurice remembers seeing her during his service.
Some time ago, I posted pictures of a WWII ship wreck. This wreck was littered with carriers. Maurice was supposed to get one of the carriers from that wreck. They were slated to go to his unit. Thank you to Maurice's grandson, Roger for sending me these photos.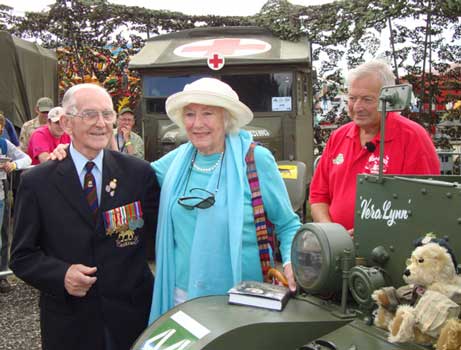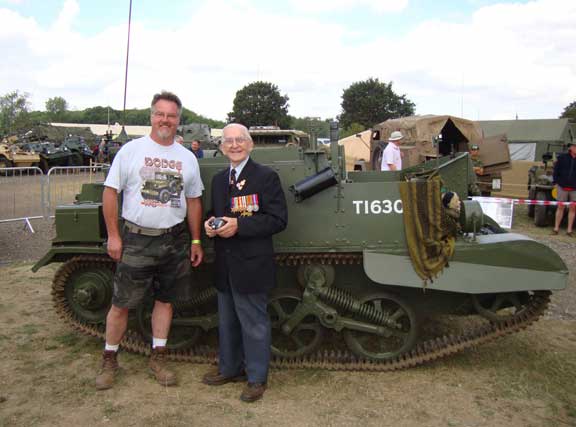 To see the over 200 photos I took of the event, click on this link:picasaweb.google.com/kmbizal/WarAndPeace2010#
and …
If you want to see even more photos, my friend, Don took even more! For his photos click here:
picasaweb.google.com/kmbizal/MoreWarAndPeace2010#
The following photos were sent to me by my friend Ralph