My close friend Erwin knows Robert. Robert has one of the largest collections in Europe. It is private, not available to the public. These photos are only a partial glimpse of them, and none are for sale. I was privileged enough to be invited in for a private showing one afternoon.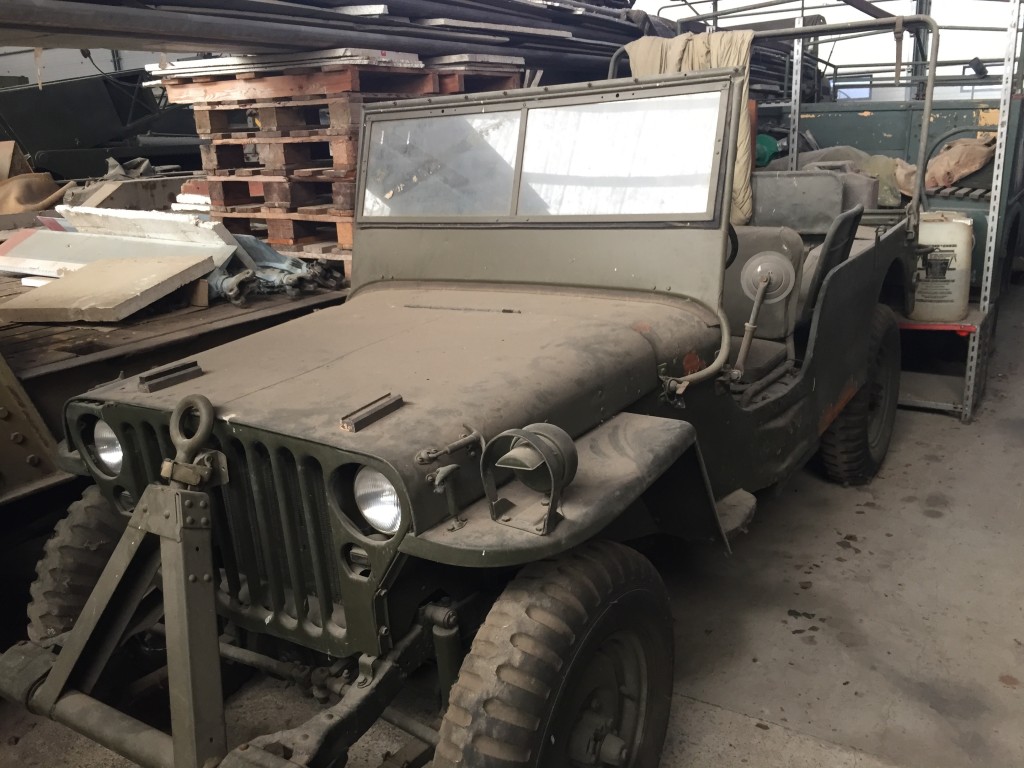 An original long wheelbase MB. I have never seen one of these.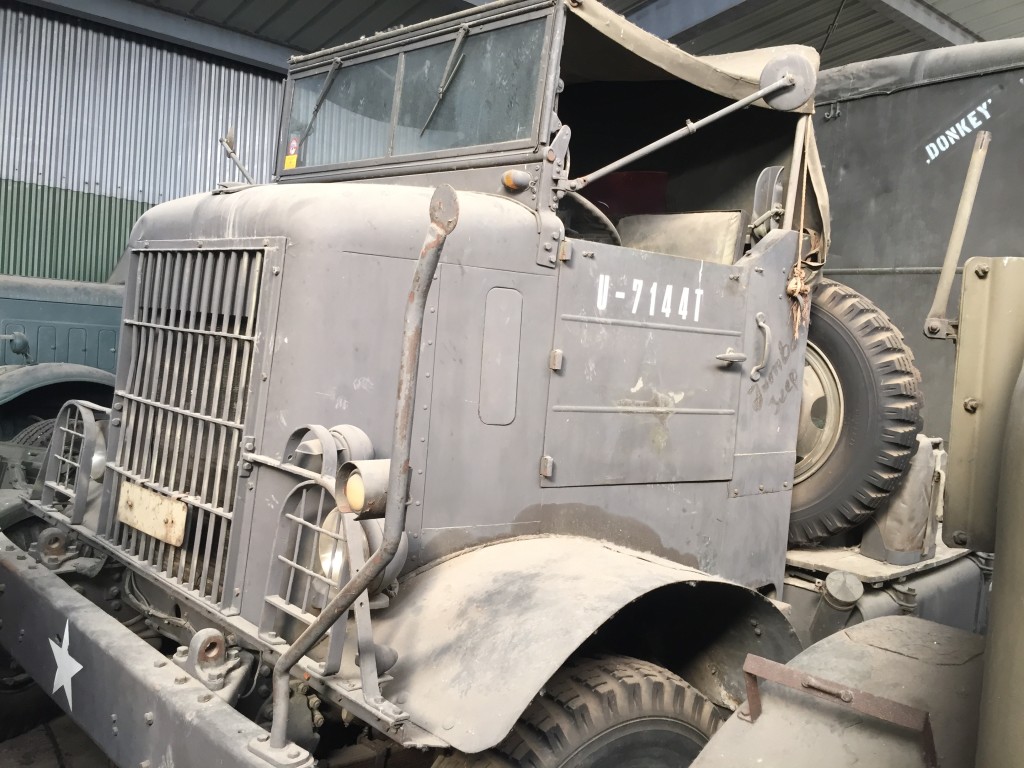 An International M426 pulling an original unrestored refrigeration trailer used to haul meat. The trailer has a jeep engine up front that ran the compressor for the cooling. The walls of the trailer were about 4″ thick.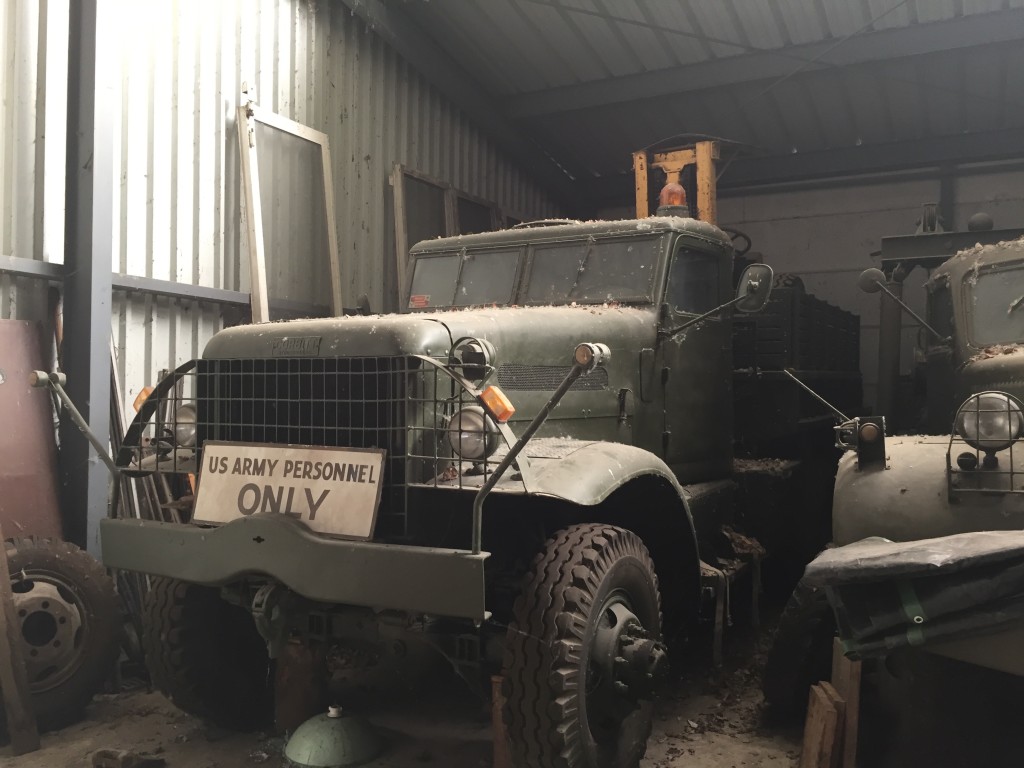 The building vents allowed dirt and debris to get blown inside so everything was dirty and covered in spider webs. White 666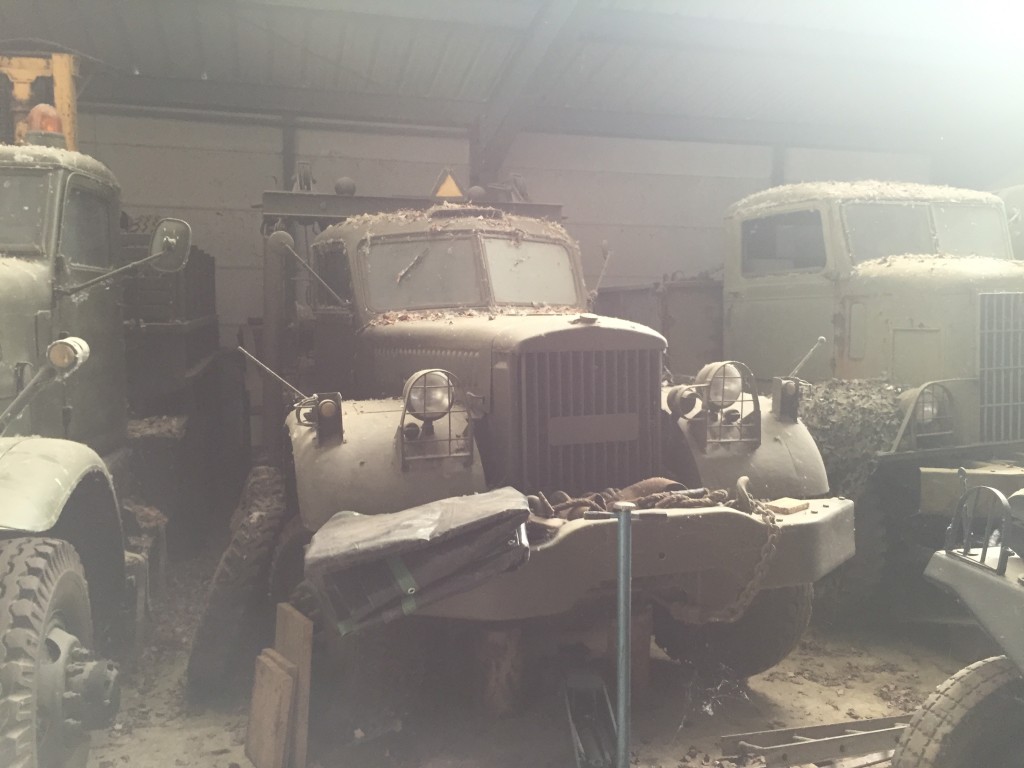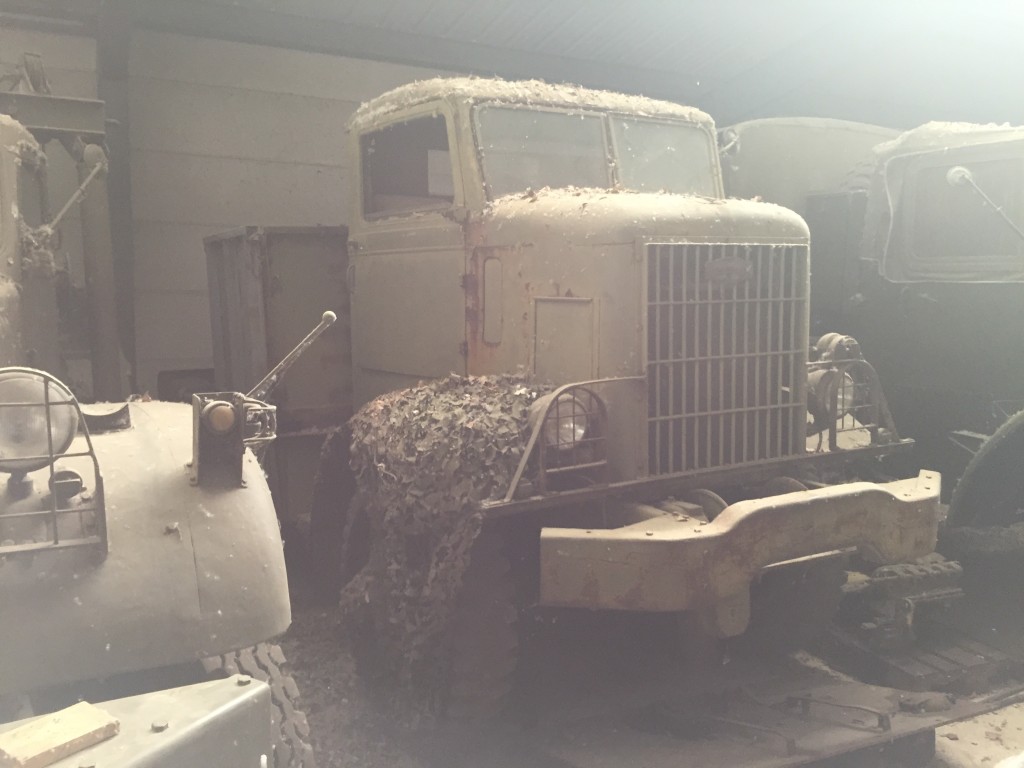 GMC with a communications shelter in the back.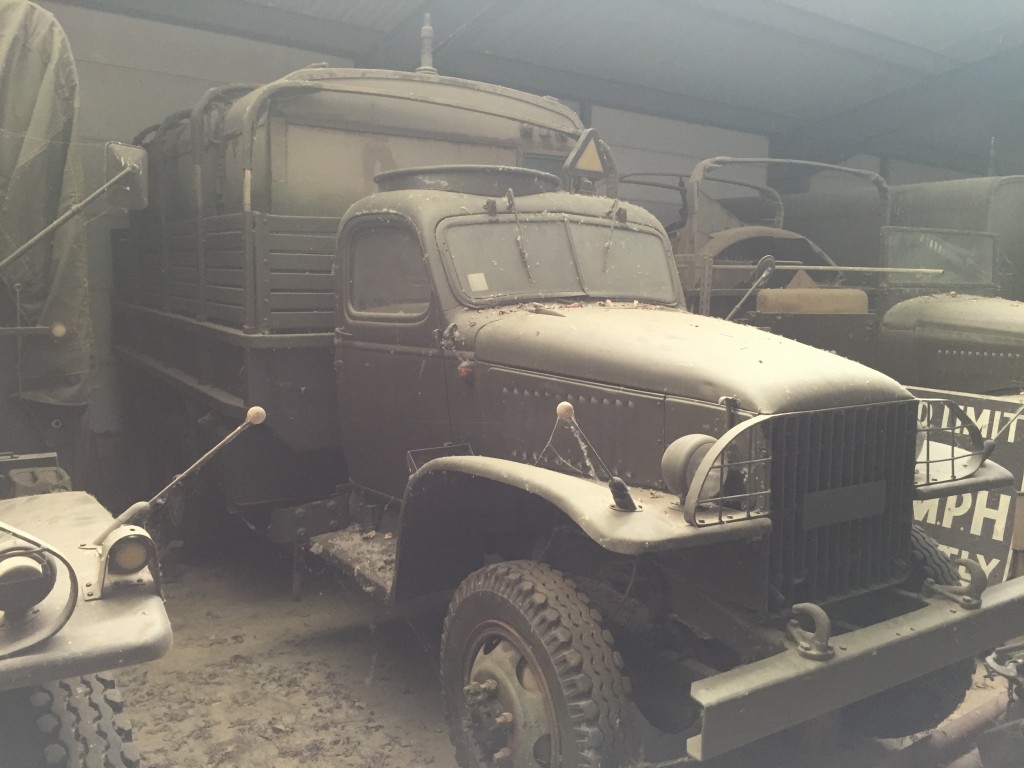 A second GMC with shelter.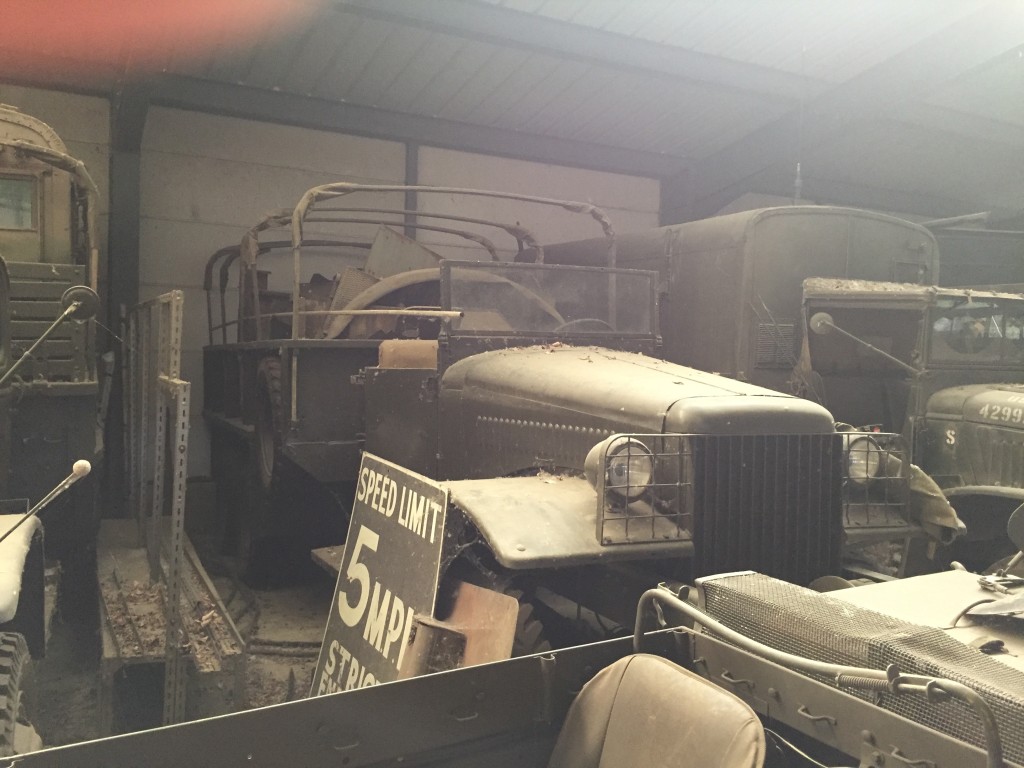 International M5H6.  A rare truck in Europe.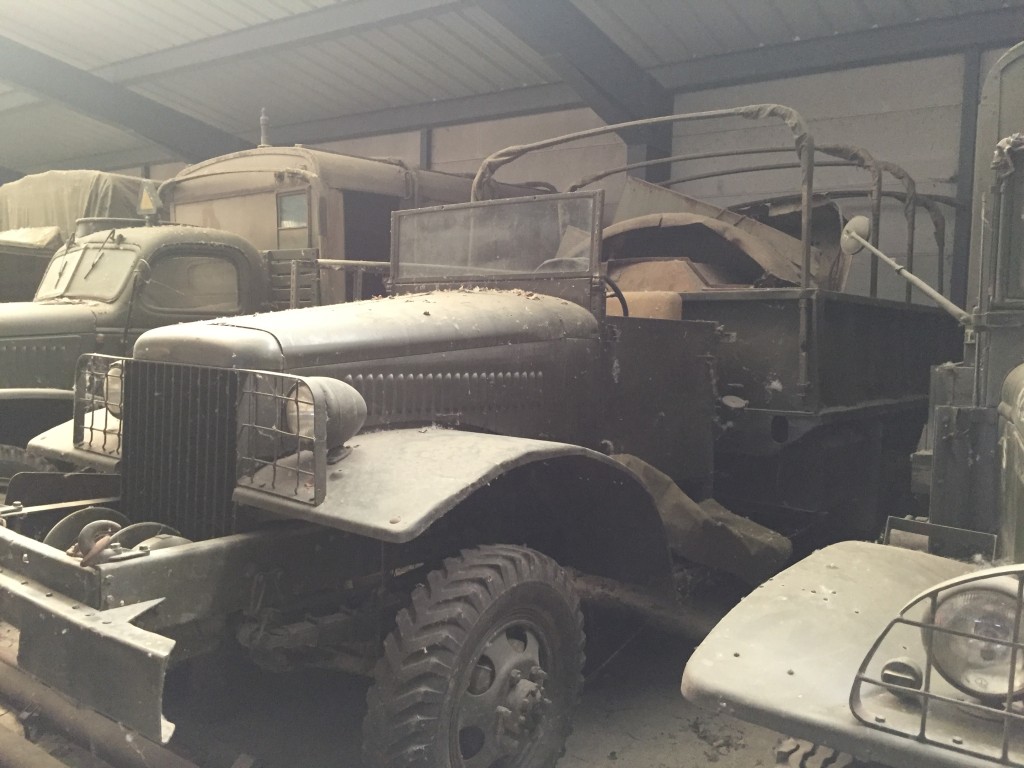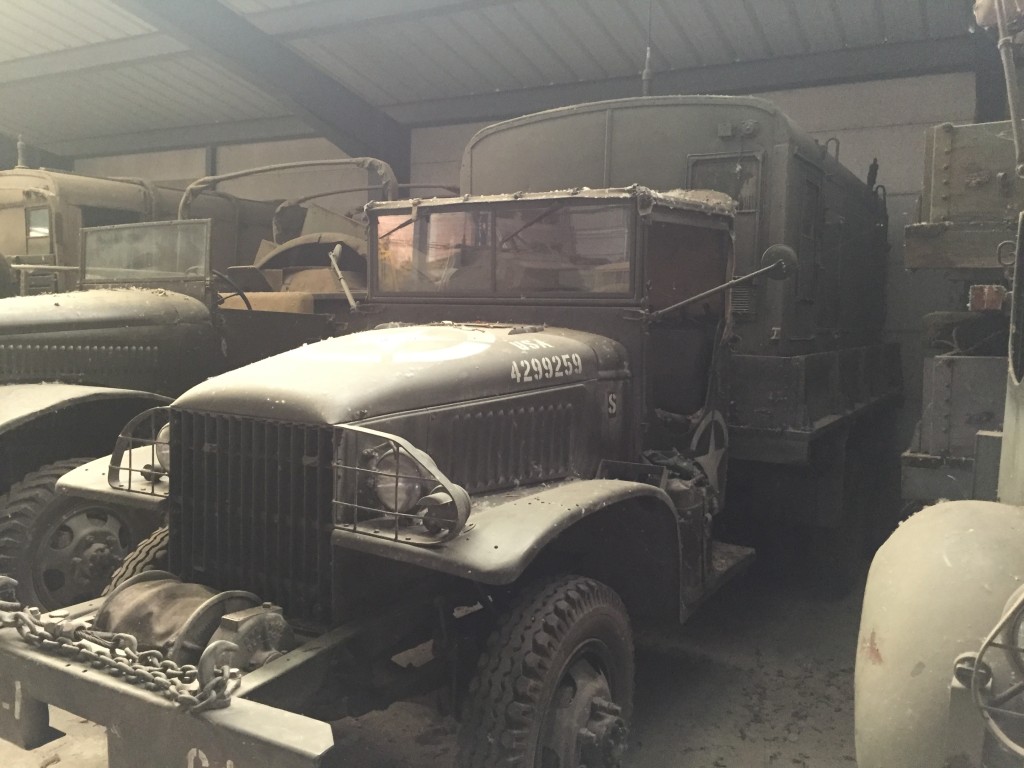 A third GMC with shelter.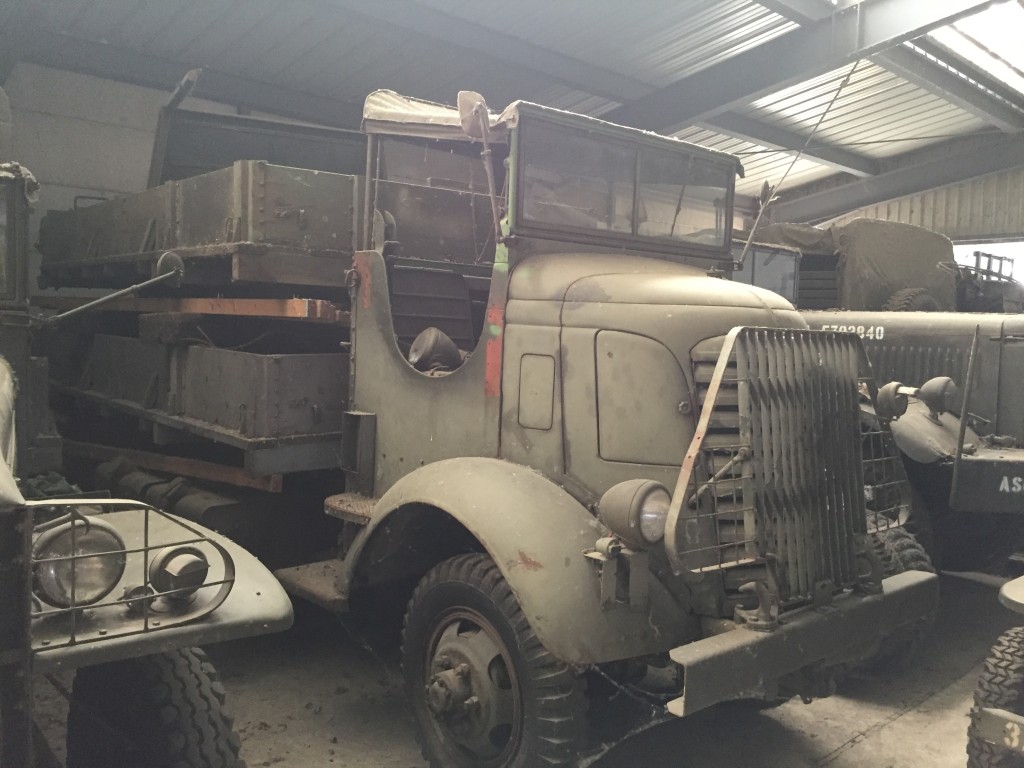 GMC AFKX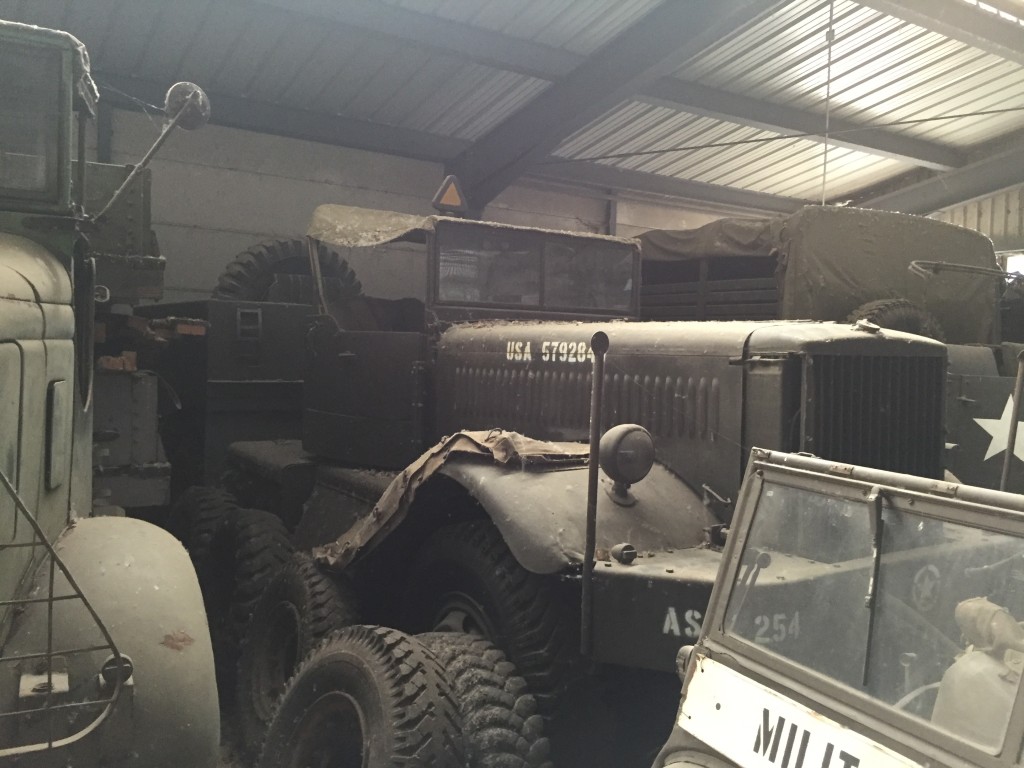 Diamond T diesel tank retriever.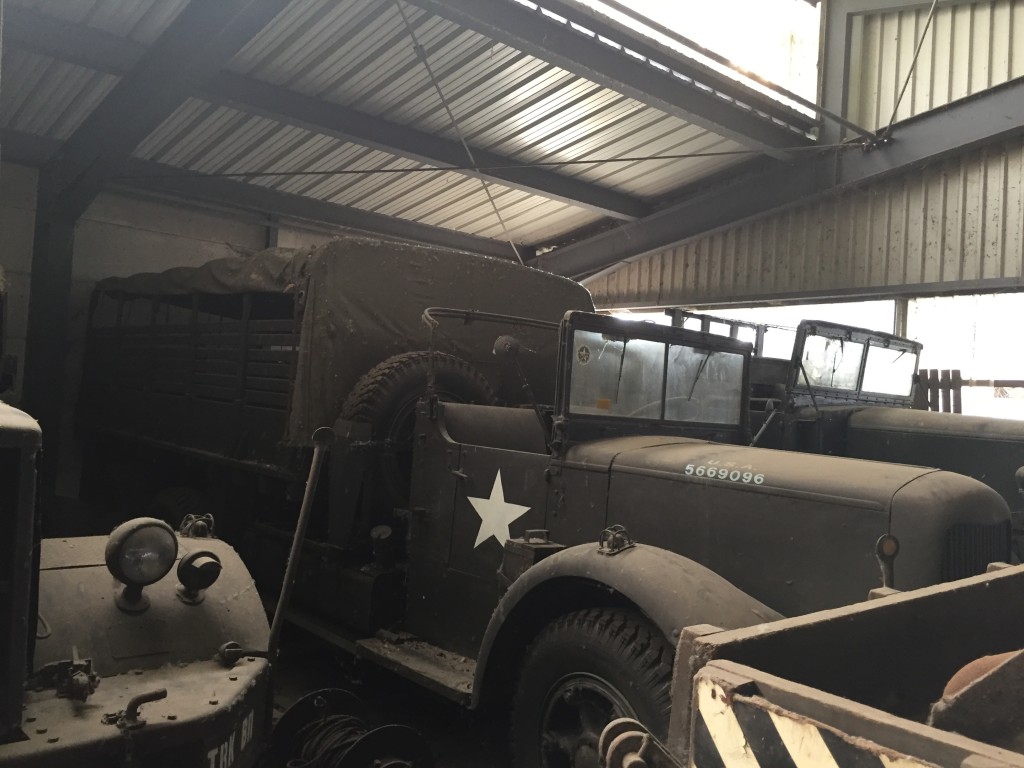 10 Ton Mack diesel with a 7.5 ton Mack NO behind it.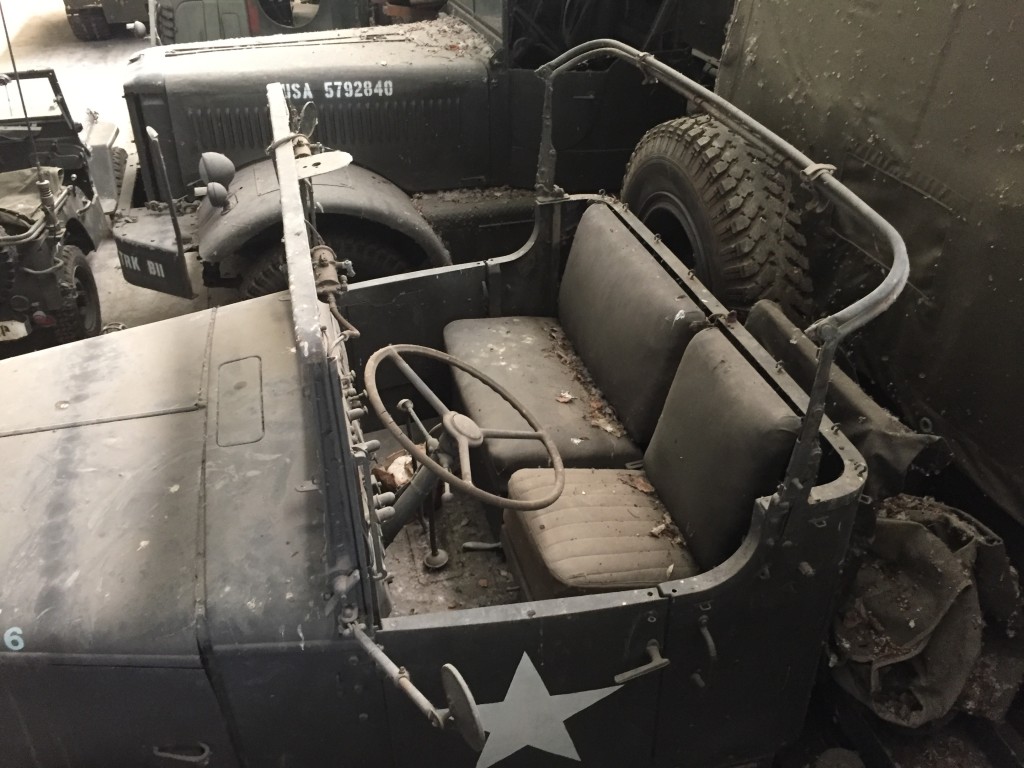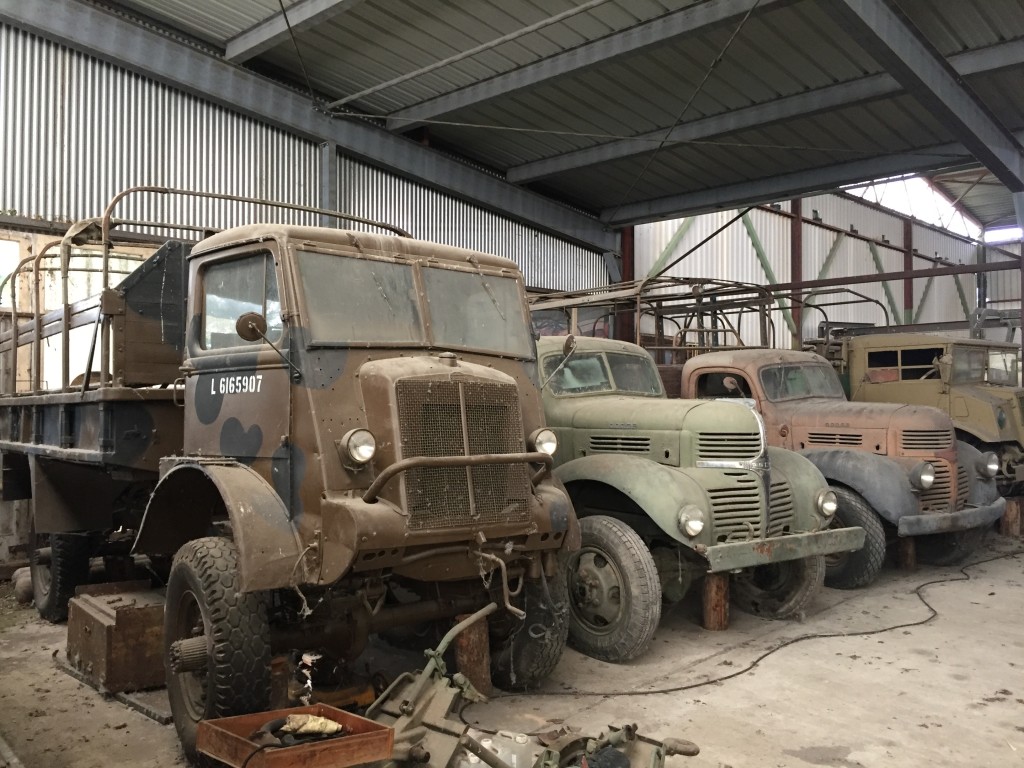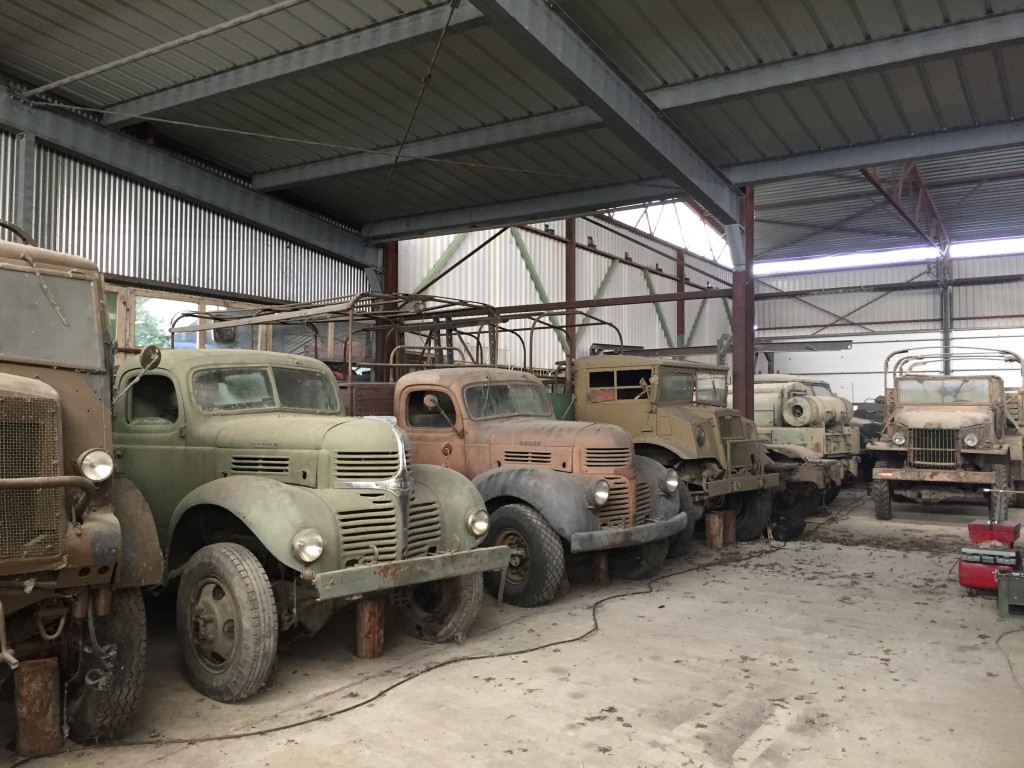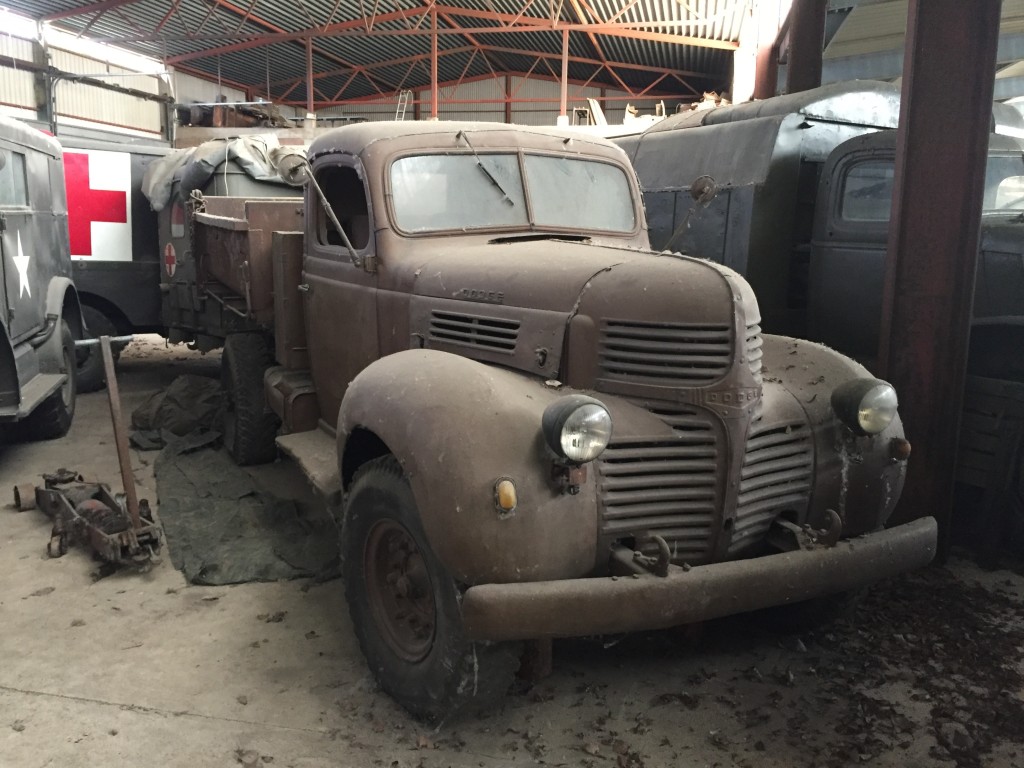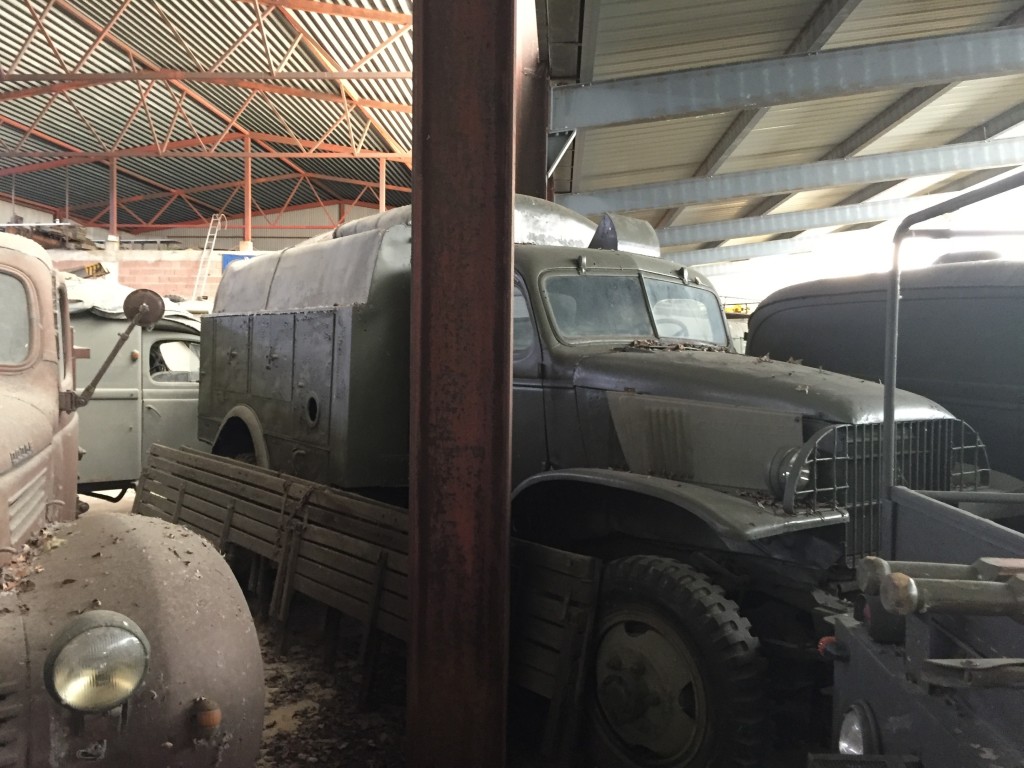 A White tractor with the heavy front end. He had 2 of these. Very rare.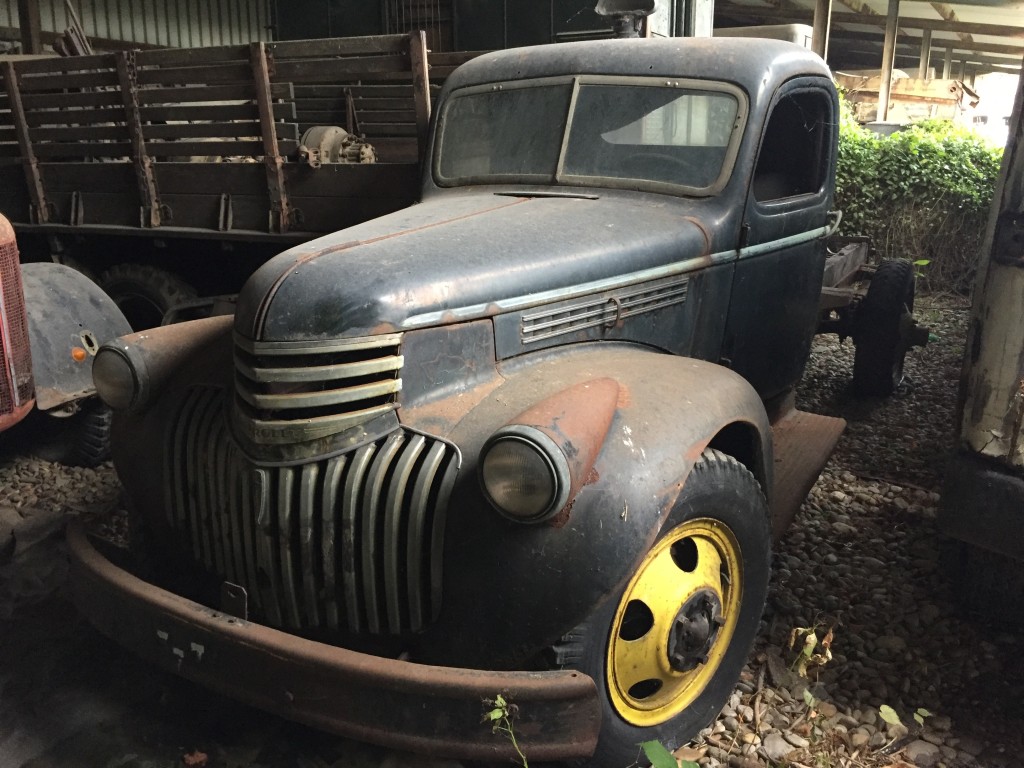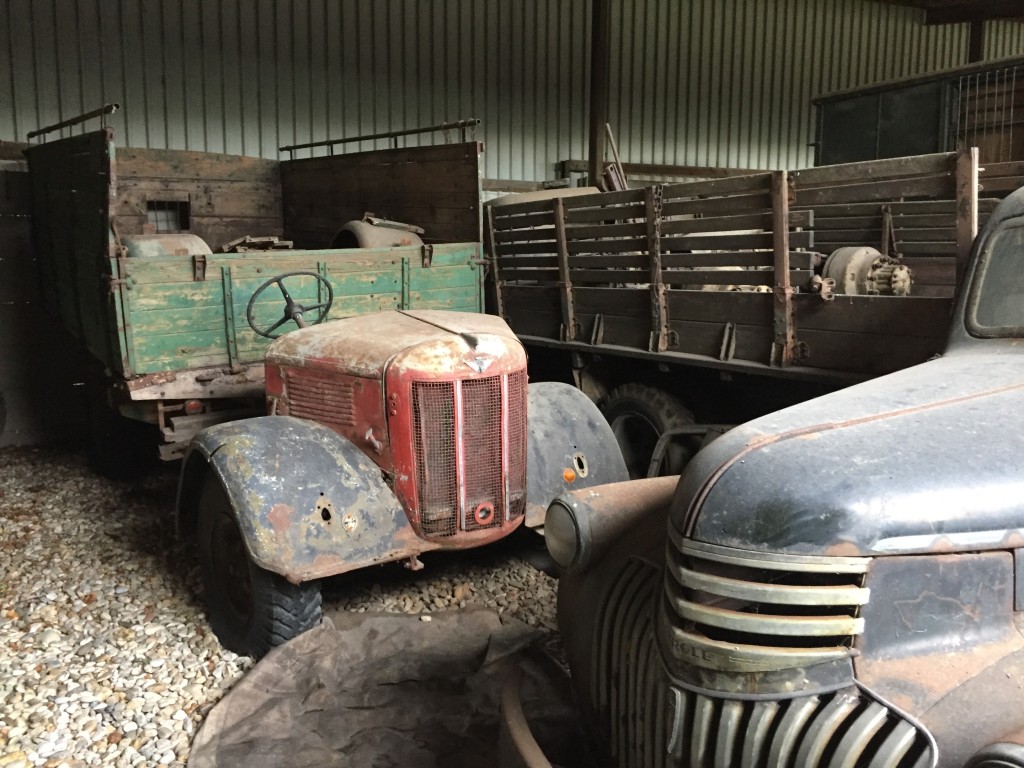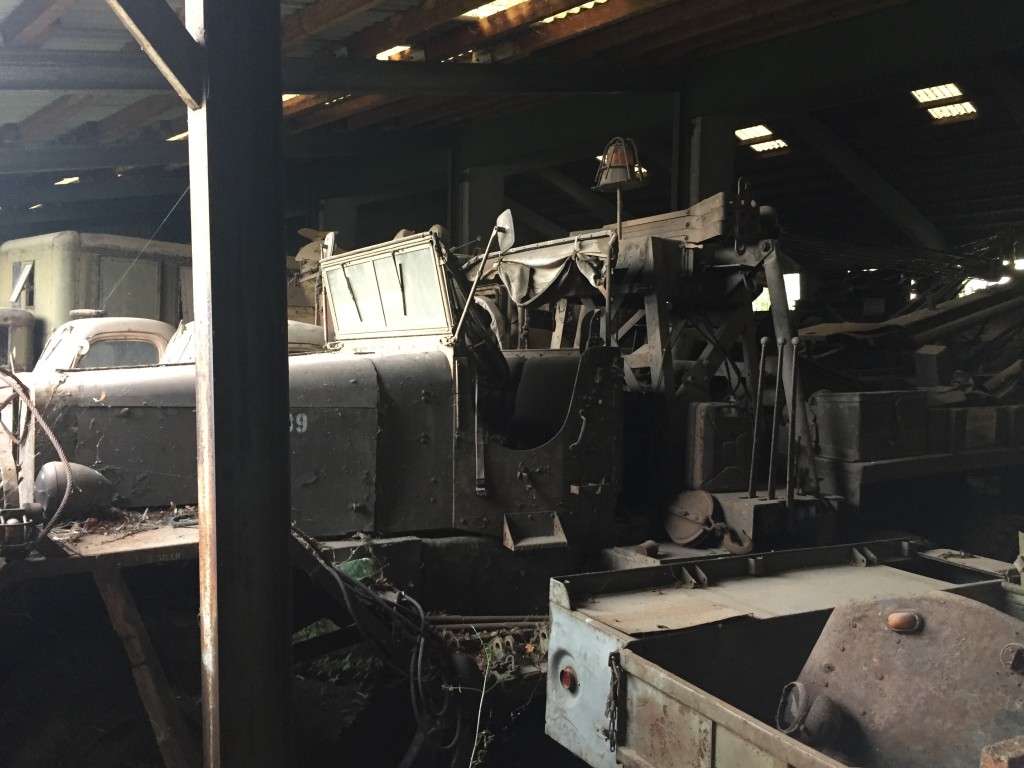 Ward LaFrance wrecker. If I remember correctly, Robert said it was one of the first or second series.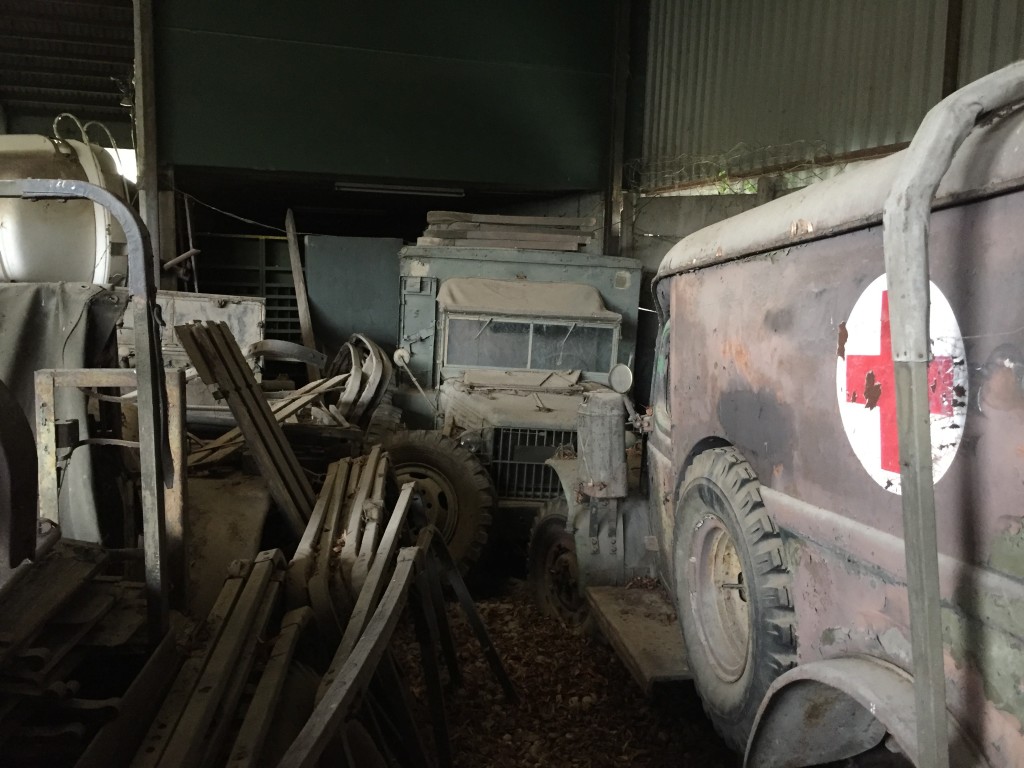 KD64 in the project barn. He has a lot of project trucks!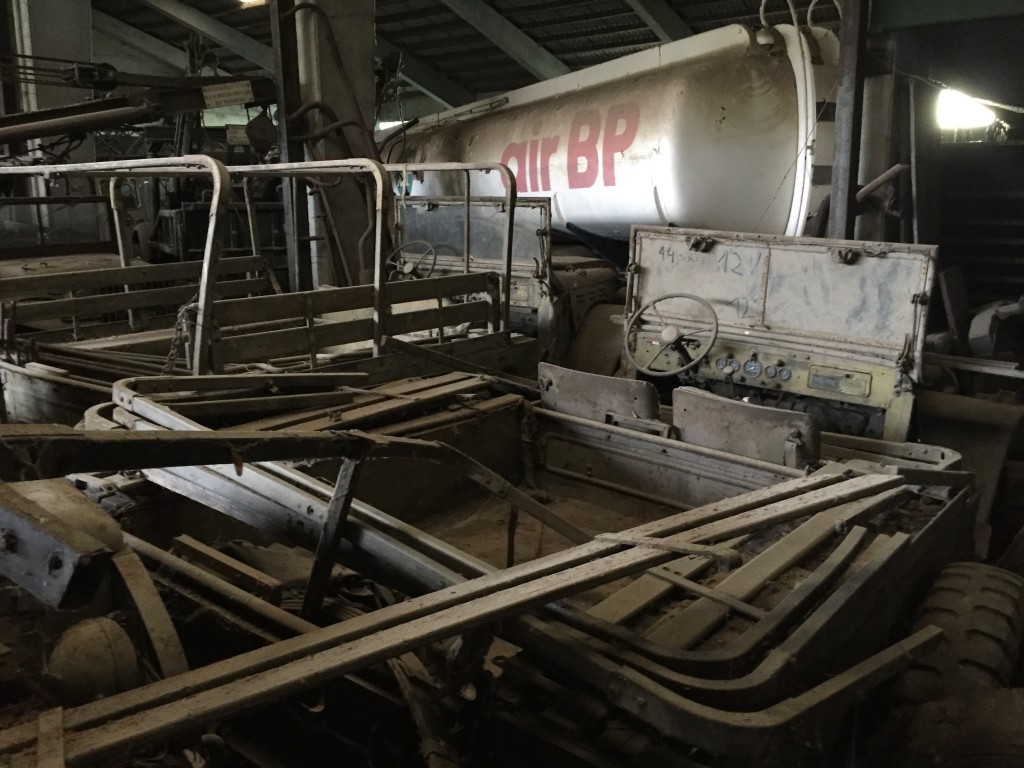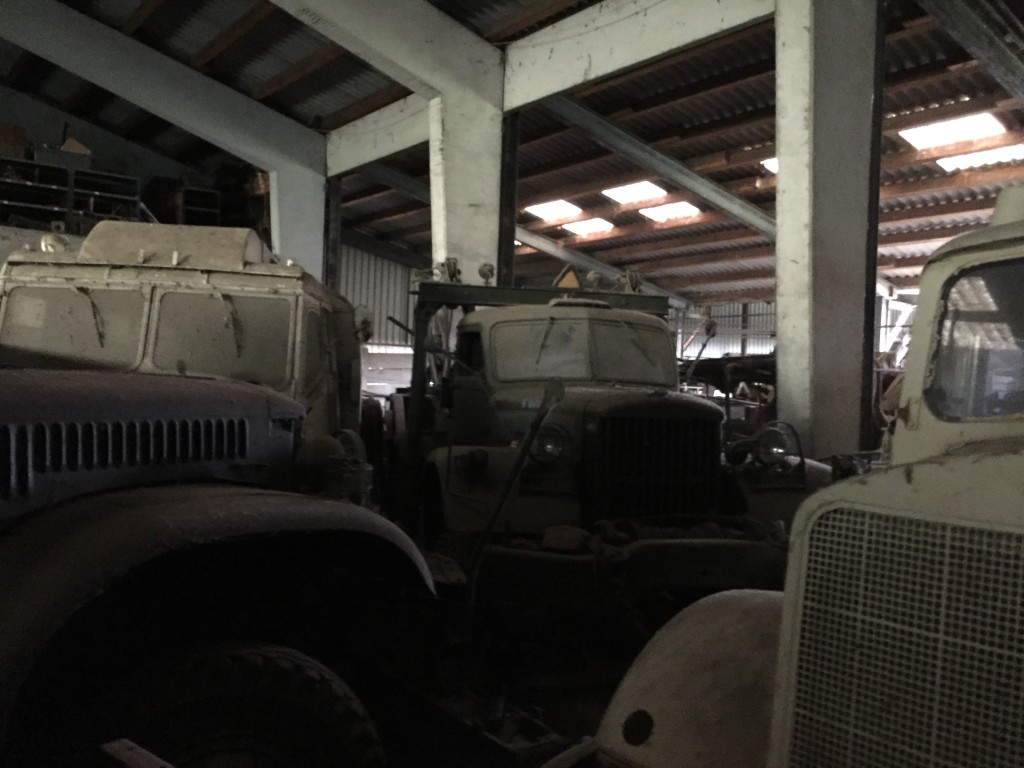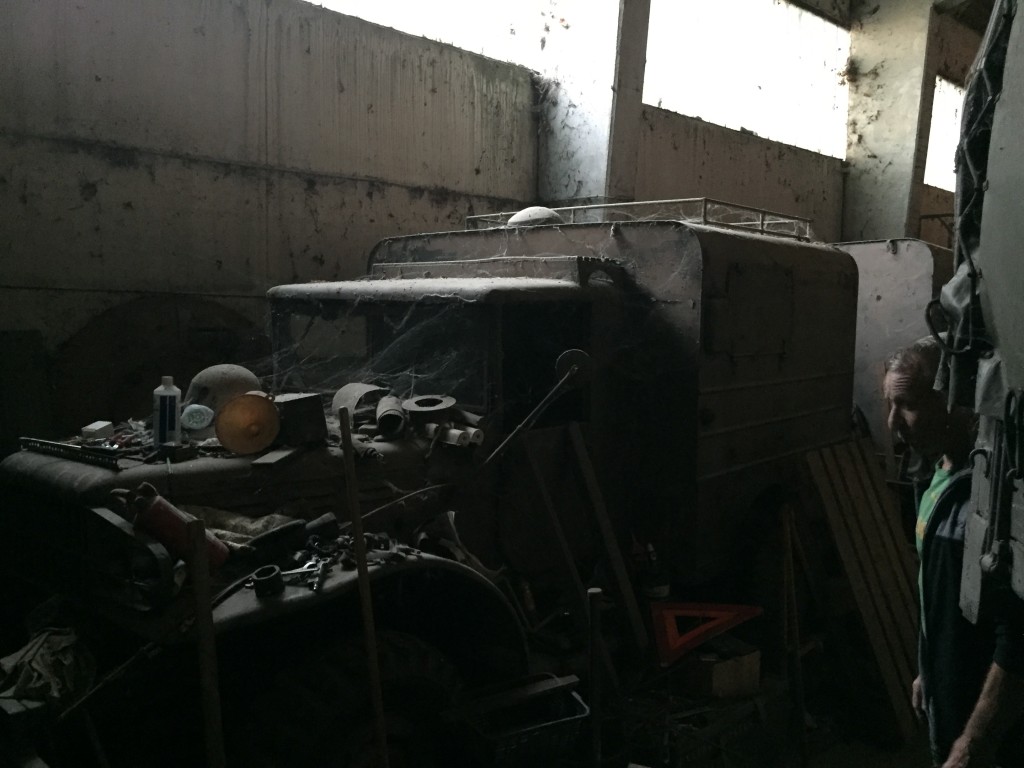 WC 51 with a European radio shelter built on the back.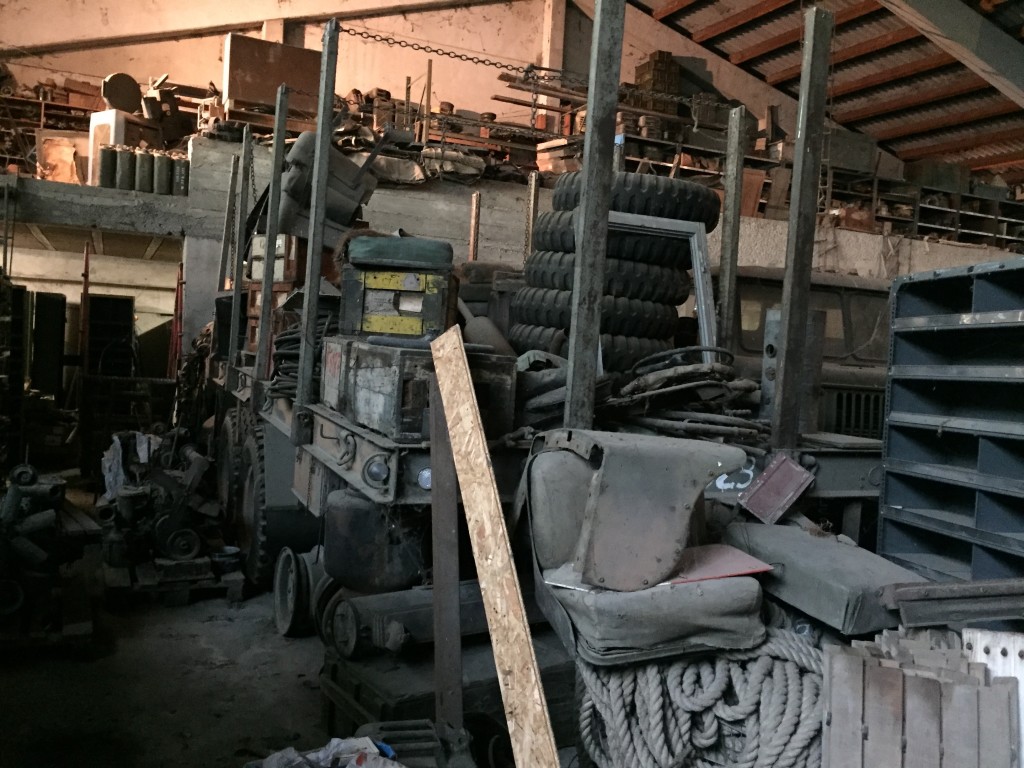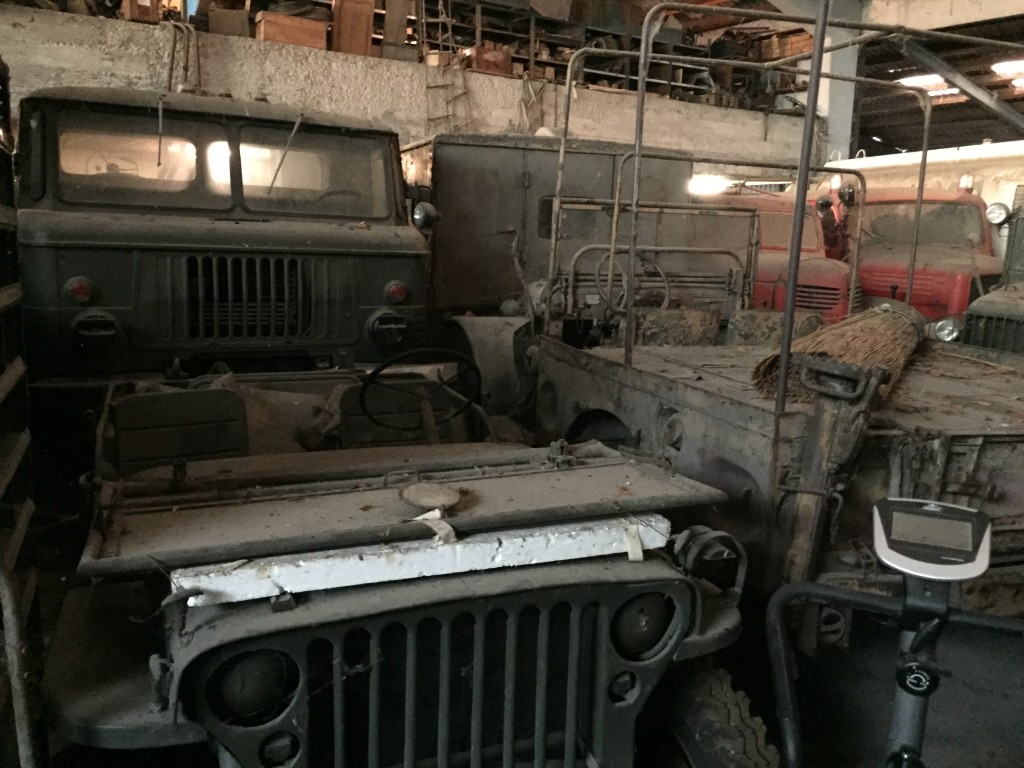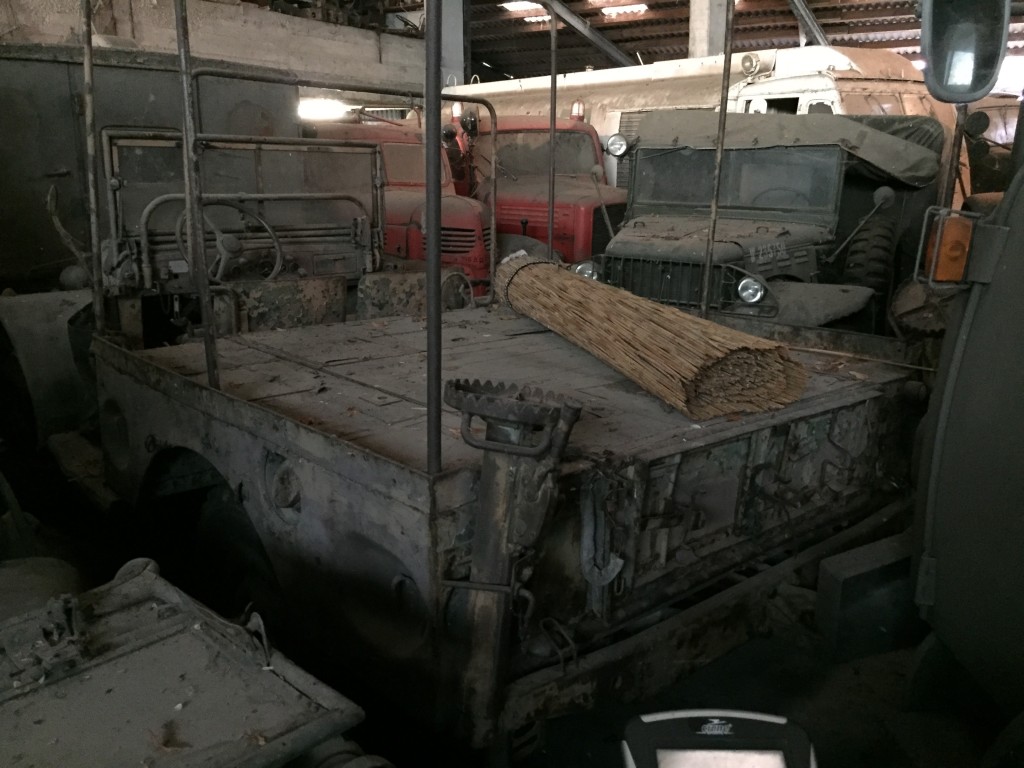 A WC 52 that was modified to put a cannon on the back. Notice the leveling jack in the foreground. It had one on both sides.